GET THE NEW APP! NEWS, UPDATES & MORE!


monster-mania con 48! 3 days of sheer terror!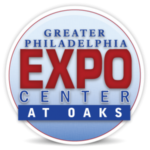 OCTOBER 22 -24th, 2021
THE GREATER PHILADELPHIA EXPO CENTER
100 STATION AVENUE Oaks, PA 1945
VIEW WEBSITE


more to come…we're just gettin' started!
All guests are listed as confirmed, but subject to cancel due to professional commitments beyond our control.
SHOW HOURS: AUTOGRAPHS: FRIDAY 5PM-10PM | SATURDAY 10AM-6PM | SUNDAY 10AM-5PM
DEALERS ROOM:FRIDAY 5PM-10PM (PRE-SHOW 4PM) | SATURDAY 10AM-7PM (PRE-SHOW 9AM) | SUNDAY 10AM-5PM
FILMS/EVENTS: FRIDAY 5PM-2AM | SATURDAY 10AM-2AM | SUNDAY 10AM-5PM