monster-mania con 42! 3 days of sheer terror!
SATURDAY TICKETS ARE SOLD OUT!
NO SATURDAY TICKETS WILL BE AVAILABLE AT THE DOOR!

MARCH 8-10, 2019 CROWN PLAZA HOTEL CHERRY HILL, NEW JERSEY
Formerly Hilton Hotel: (Same hotel, different name) 4 Miles past Exit 34B of I-295.
Reservations: 800-227-6963 (Ask for the special Monster-Mania Room Rate) FREE PARKING
SHUTTLES AVAILABLE FROM PHILADELPHIA INTERNATIONAL AIRPORT. Please check at airport for fees.

NEW! EXTRA FREE PARKING AND SHUTTLE SERVICE AT NEARBY BUSINESS CENTER
GPS ADDRESS : 2 EXECUTIVE CAMPUS, CHERRY HILL, NJ 08002
The lot is just minutes from the hotel and the shuttle times are posted HERE.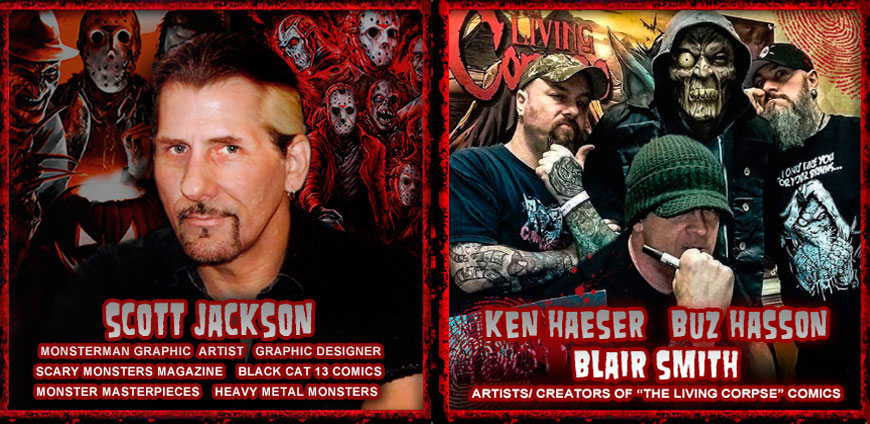 more to come…we're just gettin' started!
All guests are listed as confirmed, but subject to cancel due to professional commitments beyond our control.

DON'T WAIT! GET YOUR ADVANCE TICKETS ONLINE NOW!